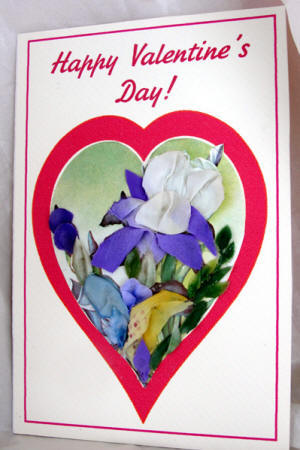 This collection cards are all different. You will fill the warmth of my heart when the card comes. For three dimensional compositions on a Front I used a variety of materials, including different colors silk for large flowers; natural grasses; pressed flowers and leaves; small silk flowers.The cards are scented. I used perfumes:
* Detchema by Revillon, Paris
*IsaDora
*Senchal by Charles Of The Ritz
*RED giorgio Beverly Hills
*RUFFLES Oscar De La Renta
*Rene Garraud, Paris
*Fendi Perfume
*Halston perfume
*Daniloff, Paris
And also essential oils:
*Lavender
*Rosmarine
*Cinnamon
*Citrus

Handmade in Canada
© Viktorina Savelieva. All Rights Reserved
e-mail me your inquiries please.